WDAC 94.5
WDAC pledges to bring you the finest in beautiful Christian music, quality programming from evangelical teachers, and inspirational messages for your entire family. Known for 48 years as the "Voice of Christian Radio", the station's 25 full and part-time employees provide programming 24 hours daily and devote 30% of the air time to Bible teaching programs. The remainder of the broadcast day is made up of beautiful Christian music, news and issues programs. For more information, visit www.wdac.com.

FUN 101.3
fun 101.3 plays your favorite songs from the 80s Through Today by artists such as Ed Sheeran, Pink, Maroon 5, Madonna, Shawn Mendes, Katy Perry, Bon Jovi, Justin Bieber, Kelly Clarkson and more.  In mid-November, fun! becomes The Christmas Station, with 24/7 holiday music through the Christmas season.  Always 6 songs in a row…always! Plus local personalities with the fun touch-Dennis & Michelle, Michael C. Anthony, Patsy Sympson and Ronnie Ramone.  Download the free app for your smartphone or device and listen live anywhere you go!Find out more at www.fun1013.com.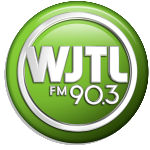 WJTL 90.3
WJTL is a listener supported, non-commercial radio station that plays the Best Mix of Contemporary Christian Music. We value our involvement in the local and international community through promoting and attending live events, interviewing organizations and ministries on the Get Up and Go Show, bringing awareness to our listeners about missions opportunities all over the world and even heading out ourselves. WJTL's goals are to Glorify God, encourage believers and share the Gospel of Jesus Christ. For more information, visit www.wjtl.com.
Take One Productions
Take One Productions, Inc. started as a video production company back in 1984. With employees' roots beginning in broadcast television, it was easy to translate that into video for businesses. Corporate video was in it's infancy, and VCR's were just beginning to become a household name. You may ask, what exactly does Take One Productions, Inc. do? Well, we do it all. In this ever changing world of video, computers, plasma screens, touchscreens and software, we are constantly changing with the needs of our customers to keep them on the technological "edge" to promote their business and products. For more information, visit: www.takeoneprod.com/

Lamar Outdoor Advertising
Founded in 1902, Lamar has reach with over 200 locations across the United States, Canada and Puerto Rico specializing in outdoor and transit advertising. For more information, visit www.lamar.com.